Ep.98 – Spooky Halloween Special!
1 year ago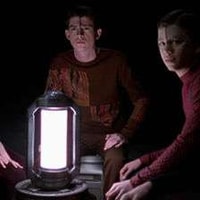 Spooky Halloween Special
Hello! We have a special episode this time, we're joined by patrons Rebecca Lockley and Dan Caseley to talk spooky or scary Star Trek episodes for Halloween! It's a long chat, so settle in, dim the lights, grab a bowl of Halloween chocolate if that is your preference and prepare to be scared in no real way as we take a silly look at Trek's spookier side!