Ep.86 – Catching Star Trek Fever!
2 years ago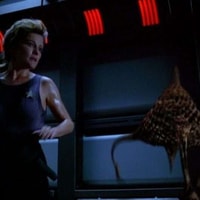 Catching Star Trek Fever
Hello and welcome to the latest episode of 10Backward. This time we are looking at the topical subject of viruses! Viruses have been a staple story subject in Trek through many of it's iterations and we've managed to look at a related episode from each of the first 5 live action series. We have a jolly good chat about how these epispdes present viruses and whay works well... Or doesn't!