Ep.71 – Where's her commando raid?
2 years ago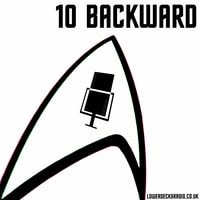 Where's her commando raid?
Hello lovely listeners! Continuing the short run of 'Rick finds good stuff in bad episodes' (yes, I need a better title!) I've recruited the awesome Rebecca Lockley (https://twitter.com/annaonthemoon) to join me as we talk Suspicions, from the sixth season of TNG. We examine the flaws and the highpoints of Guinan's tennis elbow, Crusher's disobeying orders, a Ferengi scientist and aliens getting massive great holes shot through them! Hope you enjoy!